SINGLE POINT LOAD CELL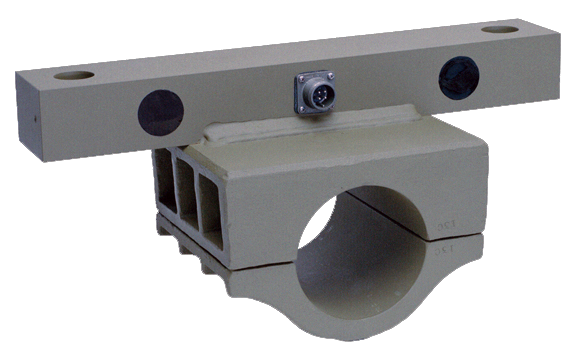 DESCRIPTION
The Vulcan Single Point Load Cells are designed to fit a variety of trailers that use single point suspensions with 4â trunnion tubes. The load cells provide immediate weight information without adding substantially to trailer height or weight.
FEATURES
Patented double shear beam design
Integral trunnion clamp
Extremely reliable in the harshest environments
Plated for corrosion protection
Completely sealed, internal electronics
Bolt-on design for easy installation and maintenance
Reliable, military style connector
SPECIFICATIONS
Single Point Load Cells
Capacity: 60,000 lbs vertical load per system
Accuracy: Typical system error less than .5% full scale
Material: High strength alloy steel
Output: 1.17mV/V at 20,000 lbs (each load cell)
Finish: Vulcan load cells are cad/chromate plated for increased rust protection
Note: Required for each trunnion clamp are six 5/8â-18 UNF x 2â long, Grade 8 hex cap screws, six 5/8â-18 UNF Grade 8 equivalent steel lock nuts, and six 5/8â hardened steel washers.
DOWNLOAD PDF