DEFLECTION TRANSDUCER – STANDARD AND NEUTRAL AXIS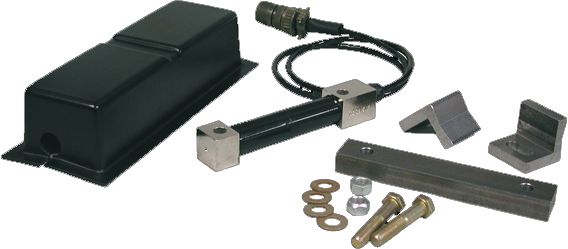 DESCRIPTION
The Vulcan Deflection Transducers can be installed on several types of truck and trailer suspension components including: steel walking beams, front axles, and thru-trunnions including Mack camel back suspensions. The transducers mount directly on suspension components, measure the component deflection, and convert the deflection into a corresponding weight. Deflection transducers can also be placed on load carrying members to provide solutions for other on-board weighing and custom applications.
FEATURES
Easy to install - mounts on vehicle suspension components or load carrying members
Easy to operate using proven Vulcan electronics
Eliminate overweight fines
Monitor loading or unloading of weights at remote locations
Save time loading, weighing and adjusting the load
Reduce time and mileage by minimizing trips to commercial scale
Reduce maintenance costs by not overloading the vehicle
Prevent hauling freight in excess of contracted weight
SPECIFICATIONS
Accuracy: Since these are secondary sensors, system accuracy is determined by existing truck structure and environmental conditions.
DOWNLOAD PDF